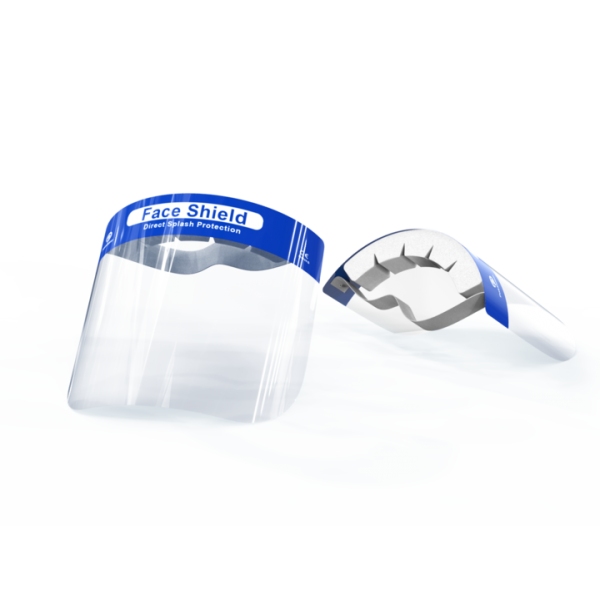 Disposable Faceshield Direct Splash Protection Face Shield
Highlights
Clear & Anti-fogging Shield
Premium quality ensures a HD optical view anytime and anywhere.
Reusable & Washable
This product is a special product. Do not accept returns

MATERIAL: PET(Polyethylene terephthalate) , Water and dust resistant, disposable, easy to clean, protective cover can be cleaned with disinfectant, not wash in high temperature and high pressure.

FACE PROTECT: This face shield is designed to protect your whole face from spray and splatter, droplet, dust, oil smoke and so on.

WIDE APPLY: General protection, Suitable for home, shop or dental use, dust and splash proof.

COMFORTABLE : The surface contacts with the skin has a soft sponge, the rope is elastic and comfortable to wear.
Description
This Face Shield is made of polymer material, consists of a protective cover, foam strip and fixing device, provides excellent protection.

Features
1. Double-sided anti fog, ensure clear vision always, no need to worry about the sight.
2. Sponge in front of head to reduce friction and make sure comfortable during wearing time.
3. 180 Degree isolation, effectively prevent spitting/saliva/dust and any other unidentified material from outside.
4. Light weight and potable, will not feel unwell after long time wearing.

Specification
Size: 25 x 28cm
Material: PET + Sponge
Usage Range: Suitable for use in working environments that require face protection. .