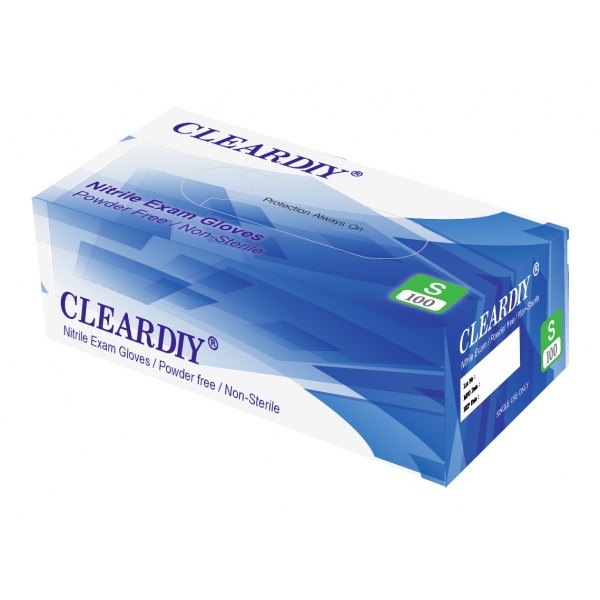 Thailand ClearDIY Nitrile Latex Vinyl Gloves JOINT PRODUCTIONS Manufacturers Top Factories Direct Large Quantity Available
SPOT LOT BUY OR SHORT FUTURE TRADING OR OEM
Payment Terms: 100% LC ACCEPTABLE
IRREVOCABLE, DOCUMENTARY, TRANSFERABLE, DIVISIBLE, REVOLVING LETTER OF CREDIT ISSUED BY TOP 25 WORLD BANKS
1440 cartons 20' GP 27 CBM
3300 cartons 40' HC 69 CBM
https://ClearDIY.ca Nitrile Gloves Factory Intro

https://ClearDIY.ca Nitrile Gloves Factory

https://ClearDIY.ca Nitrile Gloves Production Line

https://ClearDIY.ca Nitrile Gloves Stock Pile

https://ClearDIY.ca Nitrile Gloves

https://ClearDIY.ca Nitrile Gloves

https://ClearDIY.ca Nitrile Gloves

https://ClearDIY.ca Nitrile Gloves

Country of Origin: China / Thailand
Certification: CE,ISO
Packaging Details: 100pcs/box / 200pcs. box / 300pcs. box
Supply Ability: 100 million boxes/weekly
Size Per Container: S 10-20%, M 30-40%. L 30-40%, XL 5-10%
MOQ: 1 Million boxes
Quality Standards
*Conforms to ASTM D6319 and EN 455 Standards. FDA 510K
*Manufactured under QSR (GMP), ISO 9001:2008 & ISO 13485:2003 (Medical Device) Quality Management System.
*Biocompatibility tested or biocompatibility friendly.
*Resists permeation by a wide range of chemicals as compared to natural rubber latex of the same thickness.
Glove Sizes
*Extra-small, Small, Medium, Large, Extra-large.
*Marked in the check box on the shipping carton with black ink
Product Specification
Type

Powder-free (On-line single chlorinated / off-line double chlorinated); non-sterile

Material

Synthetic Nitrile Latex.

Features

Ambidextrous; Finger-textured; beaded cuff; white or coloured
(blue/green/pink/light purple/black)

Storage

The gloves shall maintain their properties when stored in a dry condition at temperature not higher than 30°C.

Shelf-life

5 years from the date of manufacturing
Dimensions
Dimension

Standards

Nitirle Gloves

ASTM D6319

Length(mm)

240 min

220 min (siz XS,S)

230 min(size M,L,XL)

Width(mm)

Extra-small

76 ± 3

70 ± 10

Small

84 ± 3

80 ± 10

Medium

94 ± 3

95 ± 10

Large

105 ± 3

111 ± 10

Extra-large

113 ± 3

120 ± 10

Thickness – single wall (mm)

Fingers

Min. 0.05 to 0.07

Min. 0.05 to 0.07

Palm

Min. 0.05 to 0.07

Min. 0.05 to 0.07
Physical Properties
Property

ASTM D6319

Elongation at break (%)

Before Aging

Min 500

After Aging

Min 400

Tensile Strength(MPa)

Before Aging

Min 14

After Aging

Min 14

Force at Break (N)

Before Aging

N/A

Top Thailand Gloves Manufacturers - For Informational Purposes Only
- Sri Trang Gloves Thailand (STGT)

Established in 1987, Sri Trang Agro-Industry Public Company Limited (STA) is the world's leading fully integrated natural rubber company with a market share of 8% of global natural rubber consumption and 7% of global glove consumption. STA's operations span all sectors of the natural rubber industry, from rubber plantations and rubber processing to glove production.
- W.A. Rubbermate Co., Ltd
W.A. Rubbermate Co., Ltd, Established since 1988. is one of the leading disposable examination gloves manufacturer in Thailand.

Main Products
Synthetic nitrile Non-Sterile Examination Gloves
Natural rubber latex Non-Sterile Examination Gloves

Company Information
Year of Registration: 1988
Location: Bangkok 10240, Thailand
- Mercator Medical
Mercator Medical is a Polish-Thai joint venture with the manufacturing center in Songkhla, Thailand. The company was established in 2006 and focuses on manufacturing and trading medical gloves in Thailand and oversea markets.
The factory of Mercator Medical is located in the prime rubber-producing area of the Ratthapum district in Thailand, which facilitates access to raw materials. Mercator produces an extensive range of medical and non-medical natural latex and nitrile gloves, such as latex examination gloves, pre-powdered latex gloves, powder-free latex gloves, and powder-free nitrile gloves.
Mercator possesses test reports for ASTM D3578 Standard Specification for Rubber Examination Gloves, EN 455 Medical Gloves for Single Use.
Mercator is ISO 9001, ISO 13485 certified and FDA 510 (k) registered for importation into the United States.
Main Products
Latex examination gloves
Pre-powdered latex gloves
Powder-free latex gloves
Powder-free nitrile gloves
Powder-free long cuff nitrile gloves
Certificates
EN ISO 374
ISO 9001
ISO 13485
SA 8000
Company Information
Year of Registration: 2006
Location: Songkhla, Thailand
- Happy Hands Gloves Co., Ltd
Happy Hands Gloves was initiated in 2001 in Phun Phin and specialize in producing latex examination gloves for medical, household, industrial and general hygienic purposes. Currently, Happy Hand has two factories and an estimated total production capacity of over 50 million pieces per month.
Happy Hands has two product lines, powdered latex gloves, and powdered-free latex gloves. These products are applicable to be used in various venues and for multi-purposes, including hospitals, nursing homes, vet clinics, food processing industries, electronic industries, laboratory, painting, patient examinations, cleaning, and painting.
In 2015, Happy Hand launched low protein powder-free latex examination gloves with extra leaching and polymer-dipping, which are commonly used among hospitals.
Currently, Happy Hands exports to Europe, the Middle East, India, and Australia.
Main Products
Powdered latex gloves
Powdered-free latex gloves
Certificates
Company Information
Year of Registration: 2001
Location: Phun Phin, Thailand
- Hycare International
Founded in 1992, Hycare International is a glove manufacturer of an extensive range of gloves for medical, household and industrial uses.
Hycare offers powder and powdered disposable examination gloves made of latex and nitrile. Currently, the company employs more than 1,500 staff and is capable of producing over 1.5 billion pieces of gloves per year.
Hycare offers some value-added services such as glove business consulting, freight consulting services and packaging design consulting services.
Main Products
Powder-free polymer-coated latex gloves
Powder-free chlorinated latex gloves
Powder/powder-free vinyl disposable gloves
Disposable nitrile gloves
Certificates
Company Information
Year of Registration: 1992
Location: Bangkok, Thailand
- Phoenix Rubber Products Company Limited (PRP)
Phoenix Rubber Products Company Limited (PRP) was established in 2006 as a medical latex gloves manufacturer in Bangkok.
Phoenix produces 7 models of latex and nitrile gloves under the brand PROSAFE. These products are non-sterile medical gloves, general-purpose latex gloves, food handling latex gloves, extra-long latex gloves, extra-thick latex gloves, electronics handling gloves and nitrile gloves.
Currently, there are more than 200 skilled workers working in these 7 product lines with a production capacity of over 350 million pieces annually.
Main Products
Latex gloves
Nitrile gloves
Certificates
FDA 510K
ASTM D3578
EN 455
ISO 9001
ISO 13485
Company Information
Year of Registration: 2006
Location: Bangkok, Thailand
- Top Glove
Top Glove is a trans-national corporation that specializes in its business in latex products, such as gloves, dental dams, and tourniquets. Top Glove was founded in 1991 in Malaysia, with 12 affiliates and 44 factories in 7 countries, including Thailand, Vietnam, and China. For Thailand, there are 4 manufacturing centers with a production capacity of over a million pairs annually.
Top Glove's products are suitable to be used for different purposes, such as medical, household, food handling and industrial. The company mainly produces surgical gloves, chloroprene examination gloves, latex gloves, nitrile gloves, CPE/TPE gloves, vinyl gloves, and non-medical gloves.
Main Products
Surgical gloves
PPE (personal protective equipment gloves
Certificates
Company Information
Year of Registration: 1991
Location: Songkhla, Thailand
What is Nitrile?
Nitrile is a shortened term for Nitrile Butadiene Rubber, or NBR. Although it is also referred to as NBR latex, there is no natural rubber latex (or latex proteins) in the material. Nitrile is a synthetic rubber copolymer of acrylonitrile and butadiene. These two materials (monomers) are placed in a stainless steel vat, and using hot or cold polymerization, a chemical reaction occurs, and voila! Nitrile is born.
The nitrile latex is filtered and blended with an antioxidant to stabilize the material. Next, the liquid is solidified by adding coagulating agents, then finally washed and dried. The resulting material is referred to as "crumb rubber." Crumb rubber can be liquefied by product manufacturers to make nitrile rubber materials, such as floor mats, footwear, adhesives and gloves.
Nitrile is a synthetic rubber compound that is commonly used as a disposable glove material. Nitrile has been around for a while, but only recently it's become more affordable, which explains why it's gaining popularity throughout medical, food and cleaning industries. Nitrile has a higher puncture resistance than any other glove material. Nitrile glove also has a better chemical resistance than Latex or Vinyl gloves. NITRILE GLOVES are the perfect compromise between latex and vinyl. Nitrile is made from an allergy safe compound that feels a lot like latex but it's much stronger, costs less, and is more comfortable to wear. Nitrile is perfect for demanding applications, especially cleaning and dishwashing. Powder free gloves go through an extra process of chlorinating the gloves to ease donning.
Do you have a latex allergy? Go Latex Free. Now you can get a non-latex disposable nitrile glove without the loose feeling of a vinyl glove. Nitrile gloves are composed from a synthetic rubber which doesn't create the same irritations and allergic reactions as natural latex rubber. Nitrile gloves deliver superior protection, performance, and comfort you can feel - at a more affordable price.
Nitrile alone, without anything added, is a fairly rigid material. So glove manufacturers add a small percentage other chemicals to NBR in order to create a soft, or low modulus, nitrile glove. Over the past decade, these manufacturers have continued to improve their nitrile glove material formulations. Disposable nitrile gloves have grown softer and more elastic. The latest innovations in nitrile glove development include accelerator-free formulations that lower the risk of Type IV contact dermatitis in wearers.
These thin and flexible gloves are what we have all come to rely on to keep ourselves, our patients, products and food items safe. Nitrile gloves are more resistant to oils and acids than natural rubber (latex) gloves. The material is resistant to abrasion and puncture, making it suitably durable for many tasks. Low modulus nitrile gloves also conform well to the hand and provide excellent tactile sensitivity.
Nitrile Exam Gloves
Nitrile gloves are a more hypoallergenic choice. Created from synthetic rubbers, the incidence of nitrile rubber allergy is extremely low. Nitrile gloves are not packed in powder and are easy to handle directly on removal from the box. Nitrile gloves are considered to be the ideal choice in emergency situations when the allergy status of a patient or user is not known. Nitrile gloves are extremely durable and puncture resistant. Nitrile gloves can withstand exposure to oils, solvents, and chemicals which easily destroy natural latex gloves.
Nitrile gloves however are not as soft as latex gloves, and are not known for being easy to wear. In fact, their strength is a weakness when dealing with applications that require fine movements and dexterity. Nitrile is also slightly more expensive to produce.
Nitrile gloves are becoming a standard medical supply for hospitals and emergency personnel. But they are also being used by police officers, security guards, housekeepers, factory workers and veterinarians.
Nitrile Glove vs Latex Glove vs Vinyl Glove
Medical gloves are usually made from polymers such as latex, vinyl and nitrile, although you may find disposable gloves made of other materials, such as neoprene. The following is a quick comparison of nitrile vs. latex vs. vinyl gloves, including the differences in design and their unique benefits.
| | | | |
| --- | --- | --- | --- |
| GLOVE TYPE | DEFINITION | ADVANTAGE | PROTECTION LEVEL |
| Latex Gloves | Made of natural rubber | Highest comfort, flexibility, fit and tactile sensitivity | Bacteria, viruses |
| Nitrile Gloves | Made of synthetic material | Stretchy, durable | Chemicals, viruses |
| Vinyl Gloves | Made of synthetic material, sometimes referred to as synthetic | Cost-efficient synthetic option, comfortable | Chemicals |
Powder-free Gloves vs Powdered Gloves
Powder-free gloves can be more expensive due to the process that needs to be done to remove the powder coating from the glove. However, gloves that are powder-free reduce the cause of allergies by lowering protein and chemical content. In addition, powder-free gloves are 'cleaner' to use than powdered gloves, since they don't leave any residue on clothing or other surfaces.
Powdered gloves are usually lubricated with cornstarch, which makes them much easier to put on. Cornstarch coatings have replaced other powdering options such as lycopodium powder and talc because these other coating types have been found to irritate tissue. Nevertheless, even cornstarch can impede healing when coming into contact with tissues, so powder-free gloves are often preferred for surgeries and other sensitive procedures.
NITRILE GLOVES are the perfect compromise between latex and vinyl. Nitrile is made from an allergy safe compound that feels a lot like latex but it's much stronger, costs less, and is more comfortable to wear. Nitrile is perfect for demanding applications, especially cleaning and dishwashing. The lightly powdered versions are produced with a food grade corn starch powder, making it easier to take them on or off – especially with wet hands. Powder free gloves go through an extra process of chlorinating the gloves to ease donning.
Documents
ASTM D6319 Standard Specification for Nitrile Examination Gloves for Medical Application
Contact Dermatitis & Latex Allergy
Medical Gloves Buyer's Guide
There are two main types of medical gloves; examination gloves and surgical gloves. They can be made from various materials including latex, vinyl, and nitrile. There are advantages and disadvantages to each type of gloves. Consumers should choose the appropriate product depending on their personal needs.
Surgical gloves are primarily used during the operation procedure, protecting the surgeons or the patients from the possible transmission of diseases. The standards for surgical gloves are therefore stricter compared to examination gloves in terms of material selection and manufacturing processes.
Nitrile Surgical Gloves
Nitrile gloves are made out of synthetic rubber as a substitute for the more traditional latex gloves. Nitrile surgical gloves are gaining its popularity in recent years for its numerous advantages, such as causing less of an allergic reaction to hands, more resistant to puncture and corrosivity, compared to latex gloves.
Nitrile gloves are commonly used for medical, clinical and chemical purposes for its tenacity, flexibility and excellent antifouling performance. We list some pros and cons of nitrile gloves below.
Pros
Lower allergy rate compared to latex gloves
Latex-free
BPA-free
Phthalate-free
Chemical resistant
Puncture resistant
Waterproof
Oil-proof
Flexible
Cons
Thicker than latex gloves
More expensive
Latex Surgical Gloves
Latex gloves are made of natural rubber and are often used as protective devices in hospitals and factories Latex gloves are flexible and skin fitting and are preferred for sensitive applications like surgery.
Though the rubber and powdered lubricant used for latex gloves could cause skin irritation issues to a lot of users, latex gloves are still extensively used. The following are some pros and cons of latex gloves:
Pros
Form-fitting and tactile
Durable
Flexible
Skidproof
Cons
Could cause allergies to skin
Nonresistant to chemicals
Nonpuncture resistant
Vinyl Medical Gloves
Vinyl gloves are made of polyvinyl chloride (PVC) or polyvinyl alcohol (PVA). Vinyl gloves are generally disposable and are not as durable as latex and nitrile gloves. The main advantage of vinyl gloves is that they are latex-free and hence will not cause irritation to the user's skin.
In addition, vinyl gloves are cheap to manufacture, soft and non-form fitting but comfortable to wear. However, vinyl gloves are thin and non-resistant to chemicals, punctures, and corrosives and thus not favored by surgeons or medical professionals for surgical purposes.
However, vinyl gloves can be used for medical purposes in low-risk contamination environments. Vinyl gloves are also widely used in food processing industries, restaurants, DIY workshops and serve as the function as a simple barrier to contamination. We have listed some advantage and disadvantages of vinyl gloves below in the following:
Pros
Do not cause an allergic reaction to skin
Waterproof
Oilproof
Cost-effective
Soft texture
Thin-structured
Suitable to handle food
Suitable for everyday use
Cons
Non-resistant to chemical, puncture, corrosive matters
Weak performance in blocking off viruses and bacteria
More delicate and easier to break compared to latex and nitrile gloves
Medical Exam Gloves
Examination gloves are extensively used among healthcare professionals to prevent contamination and pollution during the examination processes.
They can also be used in many other venues to protect users from unsanitary environments, such as blood drawing for blood tests or cleaning.
Examination gloves' quality standards are generally not as high as surgical gloves and are more flexible in terms of materials, sizes, and thickness. Examination gloves can be either sterilized or unsterilized while surgical gloves are generally sterilized.
Chemo Medical Gloves
Chemo medical gloves are designed specifically to handle chemotherapy drugs and protect users from corrosive chemical exposures. Chemo gloves can be made of nitrile or polychloroprene.
It is generally recommended changing gloves every hour when working with cytotoxic drugs or changing gloves immediately when damaged or contaminated.
Reusable Medical Gloves
Generally speaking, medical gloves are disposable for the purpose of keeping sanitation and preventing cross-infection. However, medical gloves might be reusable if they are specially made of it. In the US, the FDA forbids the reusing of medical gloves.
Regulations
European Union
In the European Union, medical gloves are regulated by the Medical Devices Directive. In particular, the Standard EN 455, which is harmonized under the Directive, sets the main testing standards for the product.
The Personal Protective Equipment (PPE) Directive is also relevant for some kind of medical gloves, such as surgical gloves. In this case, the main Standard of reference is EN 374.
United States
In the United States, medical gloves are regulated by the FDA and classified as class 1. While surgical gloves fall under the scope of 21 CFR 878.4460, many other kinds of medical gloves fall under the scope of 21 CFR 880.6250.
Nitrile Latex Vinyl Gloves FAQ
What is tensile strength?
The tensile strength of a glove is the measurement of the amount of force or pull required to break any glove.
What does mil thickness mean?
Mil thickness is the thickness of the glove.
What Are Nitrile Gloves?
Nitrile Gloves are a form of hand protection. The glove material is a compound called nitrile, which is a chemical resistant, puncture resistant material. Nitrile is basically a synthetic reprocessed version of latex.
What Are Nitrile Gloves Made From?
Nitrile is a synthetic co-polymer, formed through acrylonitrile and butadiene combining. Nitrile gloves begin their lifecycle as rubber from rubber trees. They are then transformed into latex rubber. After they are turned into latex rubber, they are again reprocessed until they turn into the nitrile compound material. The extra processing removes all latex proteins. The extra step of processing in the glove creation process was originally why when nitrile gloves first hit the market, they were so expensive compared to latex. However, technological advancements have lead to more cost-effective practices in the making of nitrile gloves. Nitrile gloves are now just as affordable as latex gloves. The reprocessing and removal of all latex proteins means that nitrile material also has a lower allergy rate than latex.
What Are Nitrile Gloves Used For?
Nitrile gloves are commonly used for trade-based jobs. Such as mechanics and technicians and perfect for tattooing hairdressing or any job that requires a sleek glove.
Are Nitrile Gloves suitable for Mechanics?
Nitrile Disposable Gloves are the preferred disposable gloves for mechanics. Some nitrile disposable gloves even have low sweat technology, making them perfect for mechanics and outdoor tradespeople.
Are Nitrile Gloves Food Safe?
Nitrile Gloves are food safe by many Food Standards. However, not all gloves are HACCP Certified Food Safe, so always check with the manufacturer before using nitrile gloves with food.
Are Nitrile Gloves BPA Free?
Nitrile Gloves are BPA free, Latex-free, Phthalate free, Vinyl Free, MBT free and often powder free.
Are Nitrile Gloves Waterproof?
Yes, Nitrile gloves are waterproof. Nitrile gloves also have strong chemical resistance. Nitrile is derived from rubber so it is naturally waterproof.
How Long Are Nitrile Gloves Good For?
Nitrile gloves last a long time, however like any natural product they will eventually degrade. To ensure your box of nitrile gloves lasts its lifetime, make sure that you store them out of direct sunlight, and out of the heat.
What Do Nitrile Gloves Protect Against?
Nitrile Gloves protect the wearer's hands. The nitrile material keeps the wears hands safe from any contamination, and they also stop the user from contaminating any item or surface that they are touching. Nitrile is waterproof, greaseproof, oil proof and most importantly, chemical resistant to a range of common chemicals and substances. Nitrile gloves are also commonly used in the medical industry due to their high puncture resistance, and dexterous strength.
Are Nitrile Gloves Impermeable?
It is important to remember nothing is impermeable forever. Nitrile material does have a higher chemical resistance rate than compared to latex material, although some chemicals will eventually pass through, especially strong grade chemicals. However, for an everyday work glove, nitrile gloves are a good choice for hand protection against common chemicals.
Are Nitrile Gloves Recyclable?
Yes, Nitrile Gloves are recyclable. Nitrile gloves can be recycled. However, they need to go in a special separate recycling bin, as opposed to your standard recycling bin.
Are Nitrile Gloves Biodegradable?
Yes, Nitrile Gloves are biodegradable! Nitrile disposable gloves will eventually biodegrade. However, they do take longer to break down then latex disposable gloves.
Is Nitrile Rubber?
Nitrile is derived from rubber trees. The rubber is processed until it turns into Nitrile Material.
Are Nitrile Gloves Hypoallergenic?
Nitrile Disposable gloves have a lower allergy rate than latex disposable gloves. Nitrile is the superior choice when it comes to people with allergies or sensitive skin.
Nitrile or Latex for Mechanics Gloves?
Nitrile gloves are stronger than latex gloves. They are also more resistant to chemicals, have higher puncture resistance, and they come in trade industry-specific colours. Whereas latex gloves more commonly occur in the medically associated blue and white colours. Most mechanics need a strong, dexterous, chemical resistant glove, therefore they usually always go for black nitrile gloves.
What is contact dermatitis?
Occupationally related contact dermatitis is a skin condition that can develop from frequent and repeated use of hand hygiene products, exposure to chemicals and glove use. Contact dermatitis is classified as either irritant or allergic.
Irritant contact dermatitis is common, nonallergic, and develops as dry, itchy, irritated areas on the skin around the area of contact. It is usually caused by an irritant, such as the chemicals commonly used in the manufacture of hand products and gloves. It can also be caused by water, (including improper hand drying before donning gloves,) soaps, detergents, solvents, acids, alkalis and friction. Diagnosis is made by reviewing the patient's medical history, current symptoms, and exclusion of Type IV and Type I hypersensitivity. This is not an allergic reaction.
Allergic contact dermatitis (type IV hypersensitivity) often manifests as an itchy, red rash, sometimes with small blisters, beginning approximately 6 to 48 hours after contact. Like irritant dermatitis, it is usually confined to the areas of contact. It can result from exposure to accelerators and other chemicals used in the manufacture of most latex and non-latex gloves. Diagnosis is made by reviewing the patient's medical history, current symptoms and by performing a skin patch test.
What are chemical "accelerators?"
Chemical accelerators are used in the glove manufacturing process to "accelerate" the linkage of rubber molecules in natural rubber latex or synthetic rubber latex, such as nitrile and vinyl. The chemicals transform the liquid rubber into a thin, strong and elastic glove film, and stabilizes the material.
These sulfur-based chemical accelerators (dithiocarbamates, thiurams and mercaptobenzothiazoles (MBT)) cause the majority of skin dermatitis reactions.
What are "accelerator-free" gloves?
Accelerator-free gloves are manufactured using a breakthrough cross-linking technology that does not use chemical accelerators (dithiocarbamates, thiurams and mercaptobenzothiazoles (MBT.)) The result is a thin, soft and stretchy glove that is actually stronger than traditionally manufactured nitrile glove material.
What does "Low Dermatitis Potential" mean?
This is an FDA approved claim reserved for gloves that have been tested, and are 1) proven free of chemical accelerator residue, 2) will not induce skin irritation, and 3) will not cause any potential sensitization reaction.
Is there anything else in a glove that can cause allergic contact dermatitis?
Yes. Although 90% of glove allergies are caused by accelerators, the remaining individuals may be reacting to other substances sometimes used in the manufacture of gloves, such as lanolin, polyoxypropyleneglycol (a coagulant,) dyes (organic or inorganic,) quaternary ammonium compounds, and preservatives.
I don't have contact dermatitis. Should I still consider switching to an accelerator-free glove?
Yes. According to NIOSH, "Because the prognosis of occupational irritant and allergic dermatitis is poor, prevention is imperative. This fact is emphasized by one study showing that 75% of patients with occupational contact dermatitis developed chronic skin disease." With thousands of potentially harmful chemicals being introduced into the workplace each year, it is important to reduce your exposure wherever possible.
What is a Latex Glove?
A latex glove is made from natural rubber latex and is a processed plant product. Latex gloves are the most flexible and resilient with a consistent fit. They are a great barrier protection against infection and contamination. These gloves are available in Powdered or Powder-Free, as well as Exam or General Purpose. Latex gloves can cause an allergic reaction to some users, but are very widely used.
What is a Vinyl Glove?
A vinyl glove is a glove made from a synthetic material composed of polyvinyl chloride and plasticizers that softens the material. These gloves are allergy free and an alternative to wearing a latex glove if you have a latex allergy. Vinyl gloves are a good multi-purpose glove for general use and activities that do not require the highest degree of tactile precision. Vinyl gloves do not fit like a latex glove, they have a looser fit.
What is a Latex Allergy?
The latex in latex gloves can cause an allergic reaction, which usually takes the form of a skin irritation, but could on occasion develop into something much worse. Normally a latex allergy will develop slowly as itching, burning, peeling and dry or cracked skin. More rarely, some people may develop hives, asthma, low blood pressure and difficulty breathing - symptoms which may not be readily associated with a person's contact with latex. Very rarely, extreme cases could be potentially life threatening causing anaphylactic shock.
Which glove should I chose if I have a latex allergy?
You should not wear any latex gloves and make sure that your co-workers do not wear powdered latex gloves. The cornstarch-based powder used on some latex gloves will absorb some of the latex proteins and will travel with the powder particles if they become airborne as your co-worker puts on their gloves. These latex proteins will give you problems as they come in contact with your skin and the interior of your nose and throat. So if your co-workers prefer a latex glove, they should wear latex powder-free gloves, rather than the powdered. The person with the latex allergy should wear non-latex gloves, such as Vinyl Gloves or Nitrile Gloves.
What is the "Powder" on my gloves?
The powder on gloves is an absorbable dusting powder used to ease the donning of gloves. The powder is actually a special cornstarch-based powder. It is officially "edible", but not particularly tasty. The fact that it is edible ensures it's suitability for close contact with our skin. The powder is a USP cornstarch (USP stands for United States Pharmacopeia). This means that it is pharmaceutical grade and considered absolutely pure.
What does AQL mean and how does it relate to my gloves?
AQL stands for Acceptable Quality Level. This is a quality specification that manufacturers, as well as the FDA use to specify the pinhole rate in medical examination gloves. FDA standards specify an AQL of 2.5 for the medical examination gloves. This means that the defect level from a large number of gloves will not exceed 2.5%.
What is the difference between exam grade gloves and general purpose gloves?
Exam grade gloves are different from general purpose gloves in that they must meet a series of Food and Drug Administration (FDA) regulations in order to be marketed as exam grade gloves and are accepted for use by doctors, dentists, labs or any other application requiring a specific barrier to blood or infectious agents. Exam gloves are regulated by stringent FDA requirements requiring specific production and quality control standards. General purpose gloves are for use in food service, industrial or any other application that does not require a specific barrier to blood or infectious agents. This is the most common glove found in the marketplace and popular uses include food service, packaging, automotive, painting and health & beauty. What differentiates the gloves is a higher "AQL" (Acceptable Quality Level - see earlier question) for the Exam grade gloves than the general purpose gloves.
What is Nitrile Vinyl Blend Hybrid Gloves?
Vinyl Nitrile Hybrid Examination Gloves are non-latex products. The latex-free design is perfect for environments where latex allergies may be a concern. These gloves serve as a perfect alternative option to regular Vinyl, latex and nitrile medical exam gloves. Vinyl gloves have versatile applications ranging from Medical Examination to Food Handling and Janitorial use. The Synthetic Vinyl Examination gloves are latex free and manufactured in a CGMP environment and meet the standards of the healthcare industry.
Features of Nitrile Vinyl Blend Hybrid Gloves:
New Improved cost effective blend for better performance
Easy and fast donning when compared to regular vinyl exam
PU coating improves the barrier performance compared to regular vinyl
Superior protection against acids, Alkali and Dills
Ambidextrious
Powder Free
Non Sterile
Protein Free