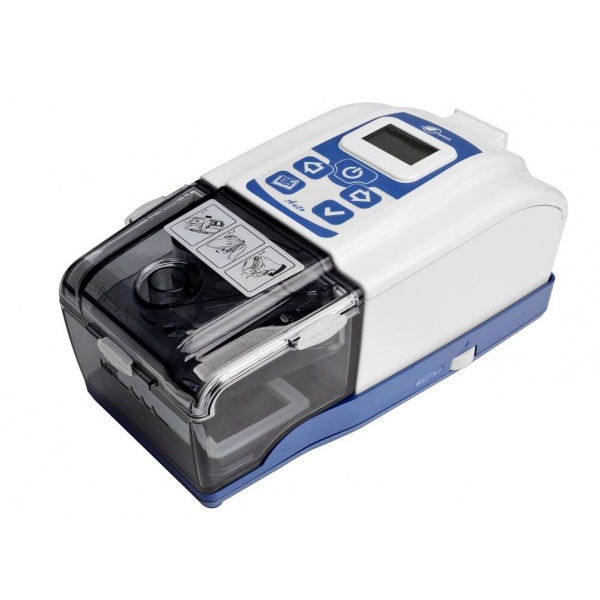 CP1 Auto provides stable and comfortable air flow, with intelligent pressure detection and adjustment, you no longer need to worry about your therapy pressure, it helps you solve your snore issue, furthermore, it makes you get enough rest while you are sleeping, and solves your fatigue and sleepiness problems which caused by your sleep apnea. CP1 is a continuous positive airway pressure CPAP machine.
Taiwan brand, leading technology. Certified in pressure stability and sound level tests.
Featuring Event Detection: It's able to detect CSA(central sleep apnea) and other events.
Cloud Application: Uwish Health Keeper.
Auto Pressure Adjustment: You no longer need to worry about your therapy pressure.
Other features: Quiet Machine, Leak Compensation, Automatic Altitude Adjustment, Ramp...etc
Specification
1
Pressure Range
4.0 - 20.0 cmH

2

O (Pressure can be adjusted from 4.0 cmH

2

O to theraputic pressure)
2
Ramp Starting Pressure
4.0 cmH

2

O to your Therapy Pressure
3
Ramp Time
0 - 45 Minutes (5 Minutes Increment)
4
Mode
CPAP /AUTO Mode
5
Auto-On / Auto-Off
Yes
6
Comfort mode
Yes(off, Level 1~3: 1, 1.5,2cmH

2

O)
7
Leak Compensation
Yes
8
Automatic Altitude Adjustment
Yes(up to 10,000 ft)
9
Event Detection
OSA, Hypopnea, Snoring, Flow Limitation, CSA
10
Data Index
HI, SI, AI(OSA), FL, AI(CSA)
11
Sound Pressure Level
30 dBA (ISO 17510-1)
12
Storage Device
SD/SDHC Memory Card (4GB or Above)
13
Dimensions (L x W x H)
168 x 149 x 104 (mm)
14
Weight
994 (g)
15
Water Chamber Capacity
400(ml)
16
Power Supply
Universal power supply 100-240V AC, 50/60Hz
17
Operating Temperature
+5℃ to +35℃
18
Operating Humidity/td>
15%-95% Non-condensing
19
Storage and Transport Temperature
-20℃ to +60℃
20
Storage and Transport Humidity
15%-95% Non-condensing
21
Humidification Control
7 Levels(off, 1-6) with function of preheating
22
Atmospheric Pressure Range
700hPa to 1060 hPa
23
EN60601-1 Classification
Class II, Type BF, IPX1 IEC60601-1-2 EMC Compatibility
♦ Follow the instructions of medical staff to adjust to correct pressure.
♦ The CP1 auto Device is not intended for life support. Contact your doctor if symptoms of sleep apnea recur.