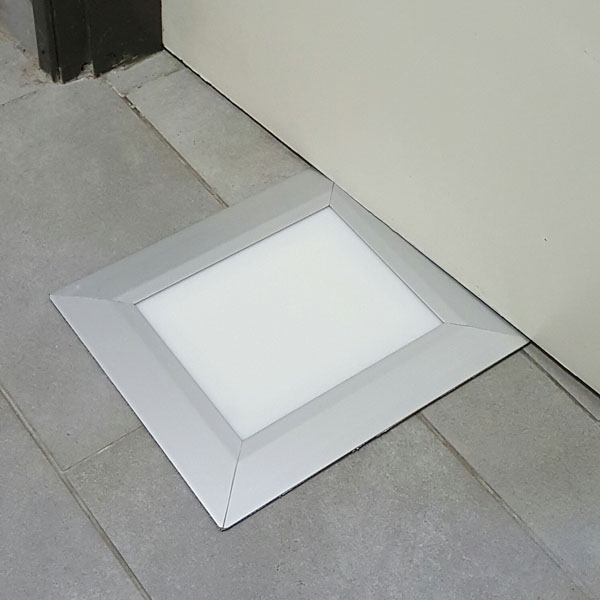 Tacky Mat Frames are available for applications where either frequent lifting of the mat for cleaning is required, or for use in areas where the mat's backing is unable to adhere to the flooring, such as carpeting. Tacky Mat in itself does not require the use of a frame. We offer this product as an option for our customers who have special applications requiring a frame.
Mat Frames - Sizes

Sizes

24"x42"

30"x42"

42"x42"

24"x51"

30"x51"

32"x51"

42"x51"

42"x66"
42"x78"
(centimeters)
61x106
76x106
106x106
61x129
76x129
81x129
106x129
106x167
106x198
Fits mat size

18"x36"

24"x36"

36"x36"

18"x45"

24"x45"

26"x45"

36"x45"

36"x60"

36"x72"

(centimeters)

45x91

61x91

91x91

45x114

61x114

91x114

91x152

91x183

91x152

Frame sizing:

The frame's nominal size is 6" larger in each direction of the nominal size of the mat. For example: the frame size for an 18"x36" mat is 24"x42". The actual size of the 24"x42" frame is 23 1/2"x41 1/2".
Tacky Mat Frame now features a non-skid backing adhered to the bottom to reduce movement of the frame on slick floors.