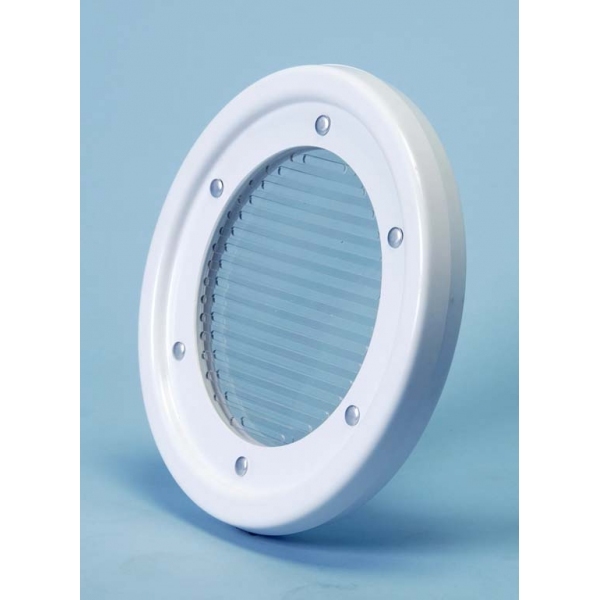 Ultraclean Contamination Control Talk Through Window
Hands-Free Talk-Through Communicator is ideal for:
Clean Rooms
Hospital Isolation Areas
Hospital Operating Rooms
Pharmacies
Cashier's Window
Receptionists' Window
Laboratories
Cleanroom Talk-Through saves time by eliminating changing clothing on entering or leaving a clean room. The construction is a milk white plastic frame with transparent mylar "S" diaphragms and clear protective grille on both sides, allows each party to see and talk to the other, even if unit is not mounted in clear glass window. Talk-Through window can be mounted in door or wall. Talk-Through communicator has PVC vinyl seals to hold room air pressure and stops air passage through communicator. Talk-Through can also be used to stop drafts through cashiers' or receptionists' windows. Protect your employee with virus blocking contamination control communicator.
PRODUCT ADVANTAGES
Maximum outside diameter 10″
Grille diameter 6 1/2″
No wires
No Moving Parts
No Maintenance
No Electricity Needed
Provides visual and oral communication.
Reduces telephone usage.
Helps keep room contamination at a lower level.